Do you have a payment plan?
Payment is required at the time of service. Although we do not offer any payment plans, we conveniently accept the following methods of payment:

Cash
Checks
Visa
Mastercard
Discover
Debit
Cashier's Checks
Traveler's Checks
Money Orders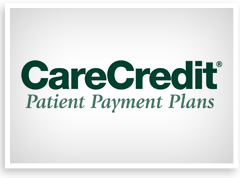 We now accept Care Credit for payment of veterinary services. You can use the card for yearly wellness and vaccines, surgical procedures or prescription diets and medication. We offer you convenient monthly payment options, so you can worry about the important stuff. You know, like playing fetch and learning new tricks! You can pre-apply at www.carecredit.com, or in our office. You must be approved for financing prior to services rendered.


Do you take walk-in appointments?
In most emergency cases, we will be able to accomodate walk-ins. If it is for vaccines, wellness exam, and any other maintenance treatment, there is a good chance that we will not be able to see you on a walk-in basis. Services that Techinicians can perform, such as nail trims and anal gland expression, are accepted as walk-ins Monday-Friday as long as it's not between the hours of 12:00-2:00 P.M. Also, keep in mind that while our office is open from 7:30 A.M.-6:00 P.M., actual Doctor's hours are limited in that time frame, and our Doctors are typically seeing scheduled patients or in surgery during appointment hours. We do not have a Doctor or Technician on staff between the hours of 12:00-2:00 P.M. To ensure that we are able to accomodate you and your pet, it is strongly encouraged that you call ahead to avoid waiting or not being able to be seen.
Do I have to be a client to purchase prescription diet food from your clinic?
Due to recent rulings by the Illinois Department of Revenue, we are unable to sell products that are considered therapeutic or medically necessary to individuals that are not our established clients. These items include prescription diet foods, flea treatment, heartworm preventative medicines, and all prescription drugs. Please keep in mind that to be considered an established client, we must see your pet on a regular basis. If one of our doctors has not examined your pet in more than a year we may request to see your pet before we can provide you with any prescription items.
What types of exotic pets do you see?
We can treat almost all small mammals including but not limited to guinea pigs, ferrets, rabbits, hedgehogs, etc. We do not see reptiles, amphibians, or birds.
I have seen TV commercials claiming that I can get the same medications for my pet at lower prices by using an online pharmacy. Is this true?
With the current state of the economy, we understand your desire to shop for the best price on your pets medication. Please be sure to compare our prices with any of the online pharmacy prices - ours are usually lower. Please also check our online store available through a pet portal on our website. Medications can be ordered online and delivered to your home. If our price does not match or beat the online price, please let us know. Even if you wish to go through an alternative source for your pet's medication, you will still need a written prescription from your veterinarian. You can call or stop by our office during regular business hours to request a written prescription. Please keep in mind that your pet must be approved for medication before a doctor will write a prescription. Therefore, if your pet is not current on their heartworm test, or has not been examined by one of our doctors for more than a year (or less for some medications), we will most likely request to examine your pet before providing a prescription. When ordering heartworm and flea prevention from an online source, it may be a lower quality than is carried by your veterinarian. Also, many manufactureres will not honor their guarantee if you purchased the medication through an online pharmacy.Your veterinarian is always the best source for all of your pet's medications.
What vaccines are required by law?
For dogs, the only vaccine required by law is rabies. However, if your dog goes to a kennel, a groomer, or is exposed to other dogs on a regular basis, they should be current on their distemper (DHLPP) and bordetella vaccines. Most kennels and grooming facilities require that dogs be current on all vaccines.

As of January 1, 2012, Sangamon County requires all cats to be vaccinated against rabies, and registered as well. Most groomers require both dogs and cats to be current on rabies vaccines as well. Cats that are exposed to the outdoors, or are in the company of other cats that go outdoors, should be vaccinated against feline leukemia.

To keep your pet in top health, it is a good idea to keep them current on all of their vaccinations.
All counties have different requirements on animal vaccines, so it is a good idea to check with them to be in compliance.
Are cats required to get a rabies vaccine?
As mentioned above, in Sangamon County, cats are required to be vaccinated against rabies. Rabies law varies by county. Always check with your county to see if cats are required to get vaccinated against rabies. We strongly recommend vaccinating all pets, even strictly indoors cats, due to rabies-carrying animals such as bats being able to invade homes.
I found a stray animal. What should I do?
If you are able to, walk the neighborhood it was found in and knock on a few doors to see if anyone recognizes it. Most pets don't initially wander more than a few blocks from home. You can also take it to the nearest veterinarian for a microchip scan. If the pet does have a microchip, you can contact the company that issued the chip to locate the owner. If the pet has a rabies tag, you can contact the county in which it is registered. You can also contact local veterinarians and animal control facilities to see if anyone has reported a missing pet with the same description. If you are unable to keep the pet in your care until the owner is found, it is best to take it to your local animal control facility. If the pet's owner is looking for it, that is likely the first place they will try. If you are able to accommodate the pet until it is returned to its owner, you can post fliers at your local veterinarian and animal control facility.
I found a baby bird/baby bunny, what should I do?
Wild animals should not be handled, and should never be kept as pets. If you find a baby bird with feathers, and it is grounded, it was probably pushed out of the nest by its parents to learn how to fly. These young birds are known as "fledglings" or "branchers". If it is in harm's way, you can "shoo" it to a safer place, such as a bush. This also goes for baby rabbits. If the rabbit has fur, it is old enough to leave its burrow and fend for itself. Mother rabbits are rarely seen during the day with the babies but are usually nearby scavenging for food. Just because you do not see the mother does not mean the babies are abandoned. If you should happen to find a featherless baby bird that has fallen out of its nest, or a furless baby bunny try to locate the nest/burrow and place it back there or somewhere nearby where the mother can find it. Use a clean cloth or towel to handle it and sanitize your hands directly afterward. Please keep in mind that the suggestion for not handling these animals is not so that you won't get your scent on them and chance the mother rejecting them. That is a myth. The reason is that wild animals carry a number of communicable diseases that can transfer to you and/or your family.
My pet came into contact with a wild animal. Is anything that I should be concerned about?
The fact that pets can come into contact with a wild animal is the very reason that they should be kept current on vaccines, especially for rabies. The main concern is bites or scratches. If your pet has been injured by a wild animal, you should contact your veterinarian immediately so that the wounds can be cleaned and treated. If your pet comes into contact with a live bat, it is most likely that the bat was sick. If you can contain the bat without risking being bitten by it, contact your local animal control center so that they can collect it and test it for the rabies virus.